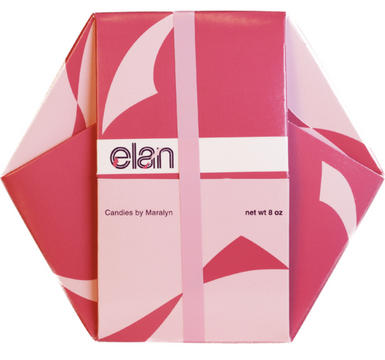 boxes
choose any combination of candy varieties: plain elan, elan dipped in milk chocolate, and elan dipped in dark chocolate.
available in half-pound and pound boxes.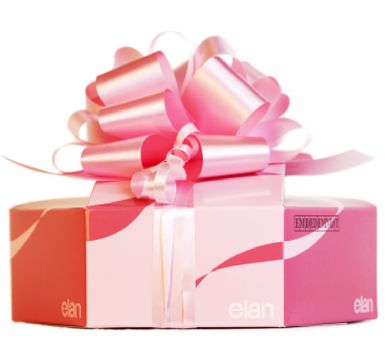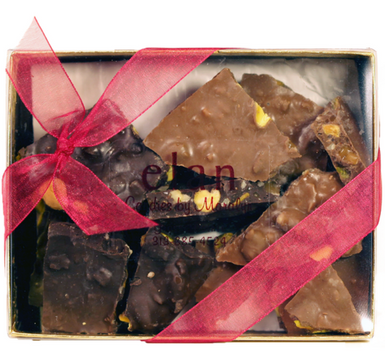 bark
elan toffee pieces and pistachios mixed with milk or dark chocolate.
available in quarter-pound or half-pound boxes.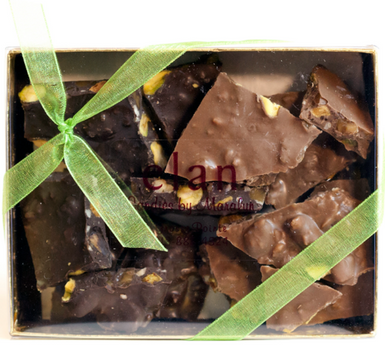 specialty items
we make our amazing gourmet popcorn by pouring elan toffee over freshly popped corn with almonds, peanuts, and pecans.
only available as part of a gift basket.
for a more generous treat, gift baskets include a combination of plain elan, milk chocolate, and dark chocolate candy, as well as our specialty items like bark and gourmet popcorn.
available in small, medium, and large.
see pricing page for gift basket details.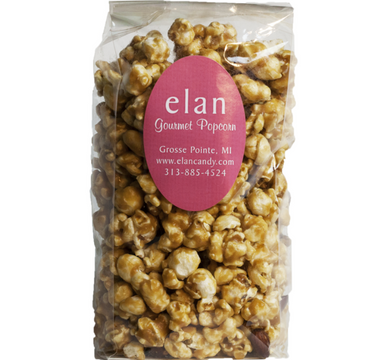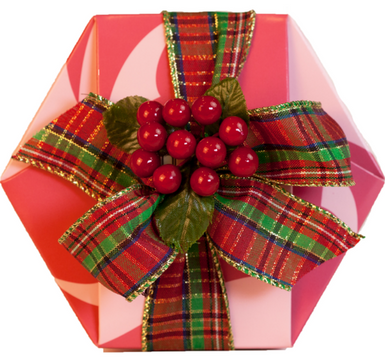 custom decoration
we can decorate any item with custom ribbon and seasonal or occasion appropriate accessories.
see pricing page for custom decoration options.